You were born to be real, not perfect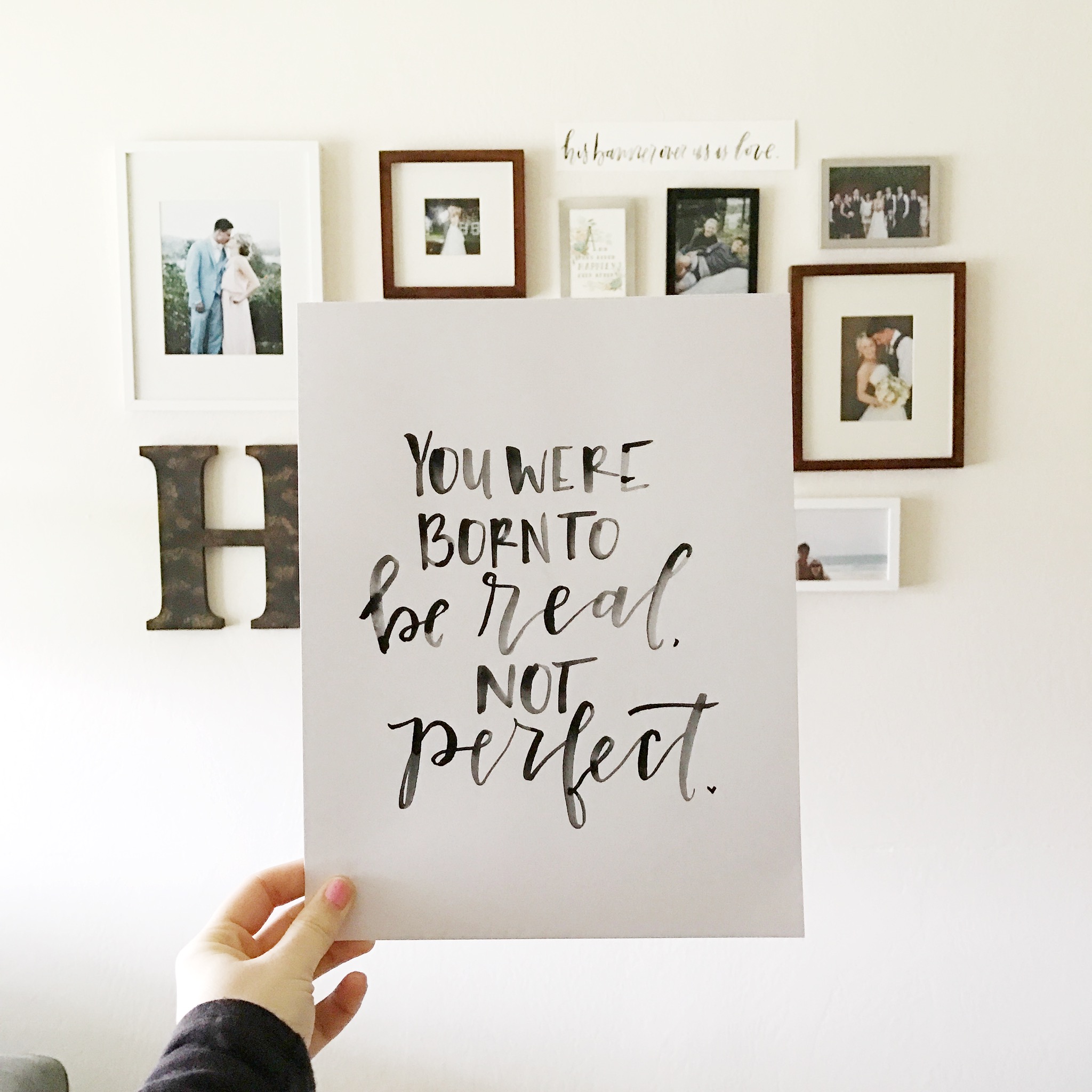 You were born to be real, not perfect
"You were born to be real, not perfect" Digital Download Calligraphy print
Dimensions: 8"x10"
Color: Black and White
*All digital downloads are for a ONE TIME use. Please download and print ONE TIME. This is for personal use and should not be duplicated or given out to anyone else. We appreciate your respect of our products and creativity*
We suggest printing these prints home high-quality paper in full color.
I love Instagram! Once you receive your print, I'd love to see where you hang it on the wall! Tag @rachel_allene and use hashtag #rachelallene.
NOTE: YOUR DOWNLOAD LINK IS ACTIVE FOR 24 HOURS.